https://www.ussh.vnu.edu.vn/en/news/activities/ussh-and-facebook-cooperate-to-integrate-the-module-digital-thinking-19660.html
https://www.ussh.vnu.edu.vn/uploads/ussh/news/2019_12/ava-usssh-fb-20191225105623734.jpg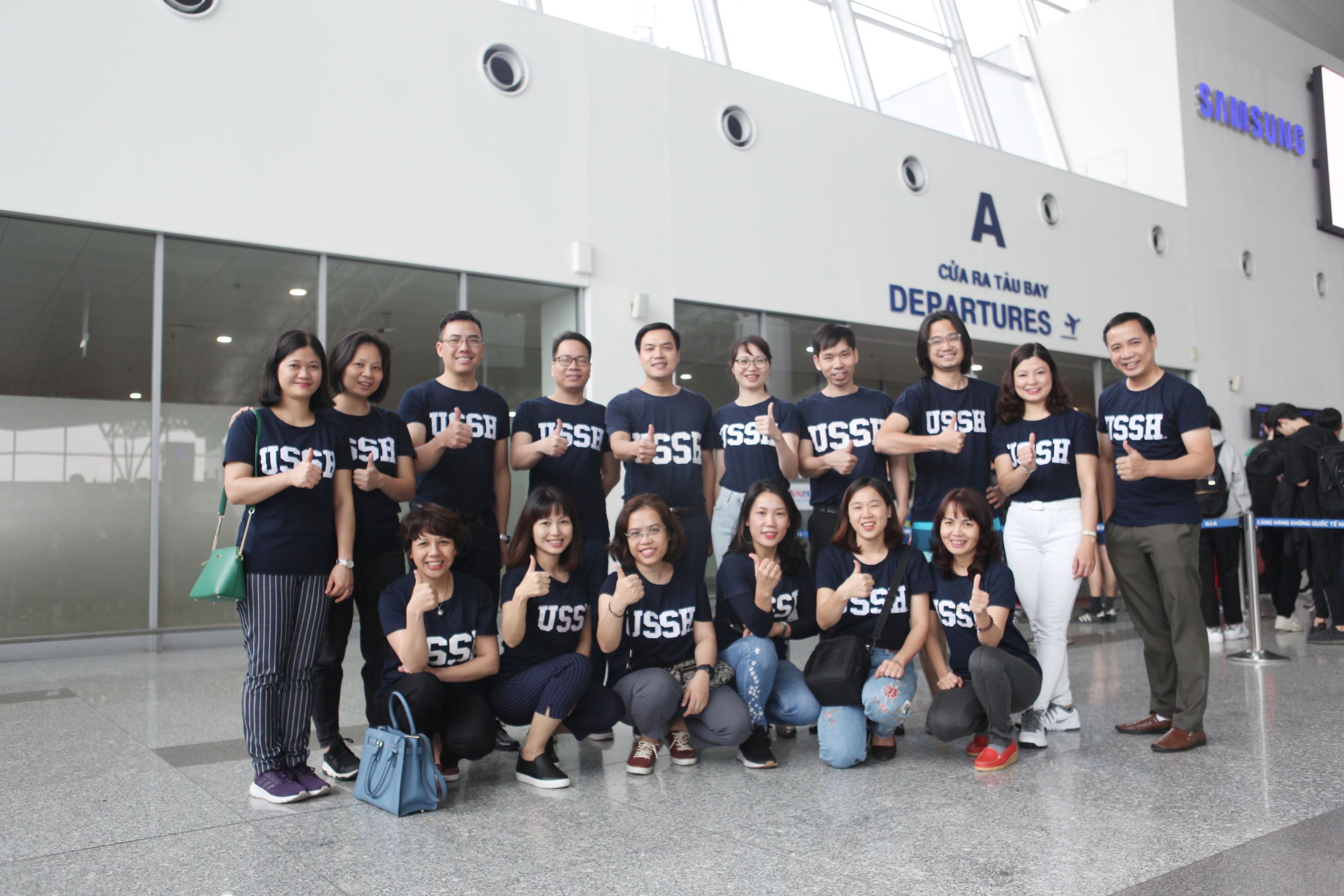 The staff delegation of USSH, VNU Hanoi in Singapore
At the workshop, the delegation listened to presentations delivered by the sectional managers of FB Singapore about its activities in the Vietnam's market; how FB establishes and develops the community standards for users; and the policies and regulations on dealing with hate speeches and misinformation on FB.
The delegation was split into groups and presented their ideas about bringing Digital thinking into universities
In 4 recent years, 03 nations have strongly emerged in the field of information technology in Southeast Asia, namely Singapore, Malaysia and Vietnam. Facebook has invested 12 billion USDs into these markets. The Vietnam's market in particular has shown great opportunities for development.
Regarding community development in Vietnam, FB has implemented some activities to support disaster prevention and combat personnel in local areas, help the student managers of Ministry of Education and Training use and access facebook's utlities; and held conferences in cities and provinces aimed at improving users' ability to use facebook in their work, etc. In 2019, FB conducted the "Vietnam Social for good" program with the participation of celebrities to raise awareness about gender equality, women's protection, domestic violence, etc. In 2020, on the occasion of the 25th anniversary of Vietnam - US relationship, FB announced the plan for the "Facebook for Vietnam" program with 5 main aspects: Safety - Communities - Innovation - Cities - Economics. "We think digital" is part of FB's community development activities in Vietnam.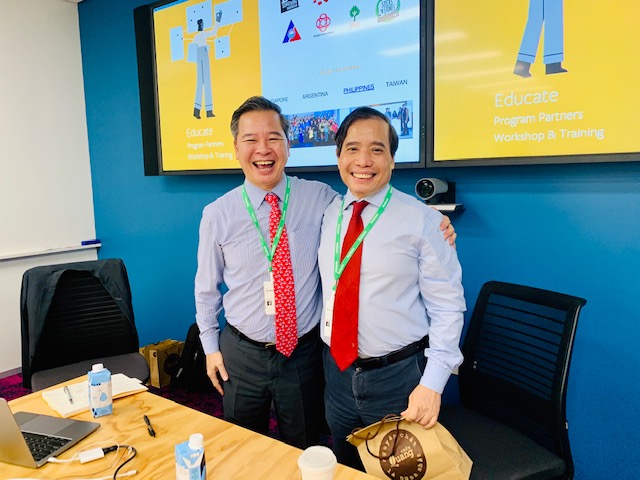 Prof.Dr Pham Quang Minh and Prof. Wu Ming Jiang (National University of Singapore)
FB's representatives said "We think Digital" has been implemented at high schools in Vietnam, helping to train over 110,000 students, over 1,000 high school teachers and FB is looking for partners to include this content in universities' curricula. FB's representatives wanted USSH, VNU Hanoi to be a strategic partner in developing the module Digital thinking and Digital capacity development in communities. The knowledge that FB deems necessary to be disseminated to FB users includes: the operational principles of the Internet and FB; the concepts and features of "digital footprint" and "digital identity"; the identification of hidden and aversive risks to FB users; the differences between real and virtual lives; the safety of online information; how to interact in a responsible and respectful way in the digital environment; the fulfillment of positive commitments in online interactions, etc.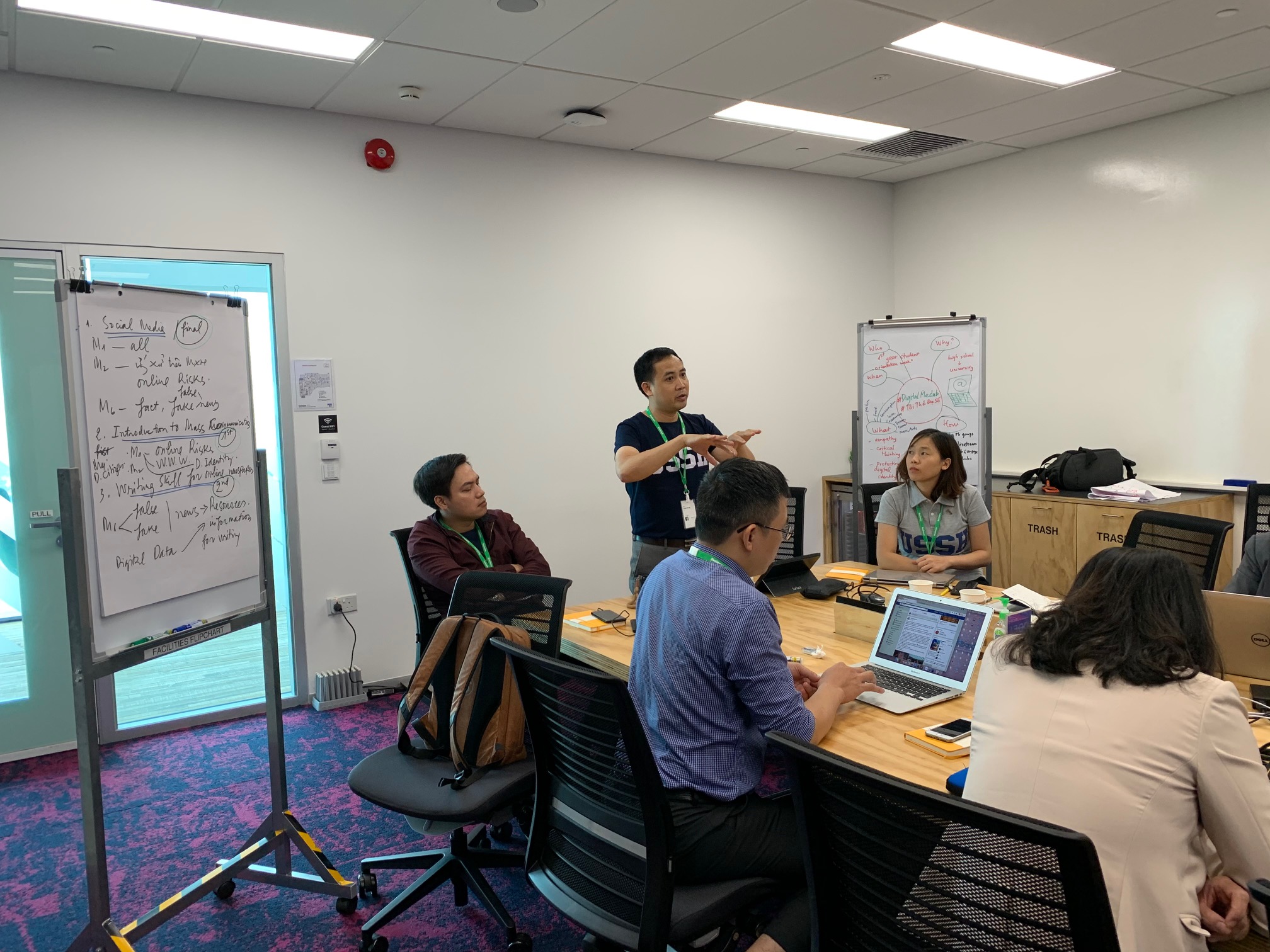 The 1st group presents about developing the module Digital thinking at universities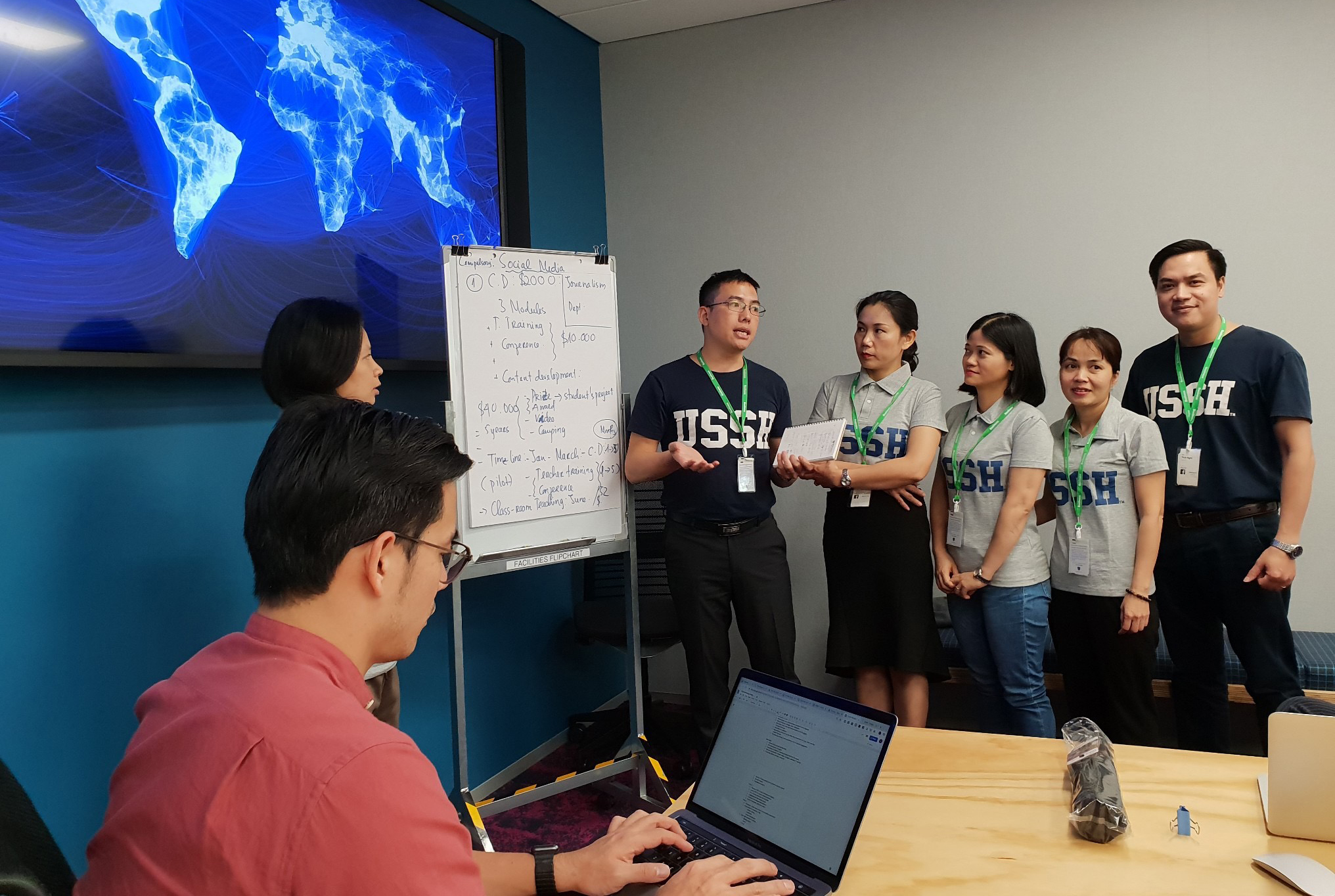 The 2nd group suggests ways to integrate knowledge about Digital thinking into existing subjects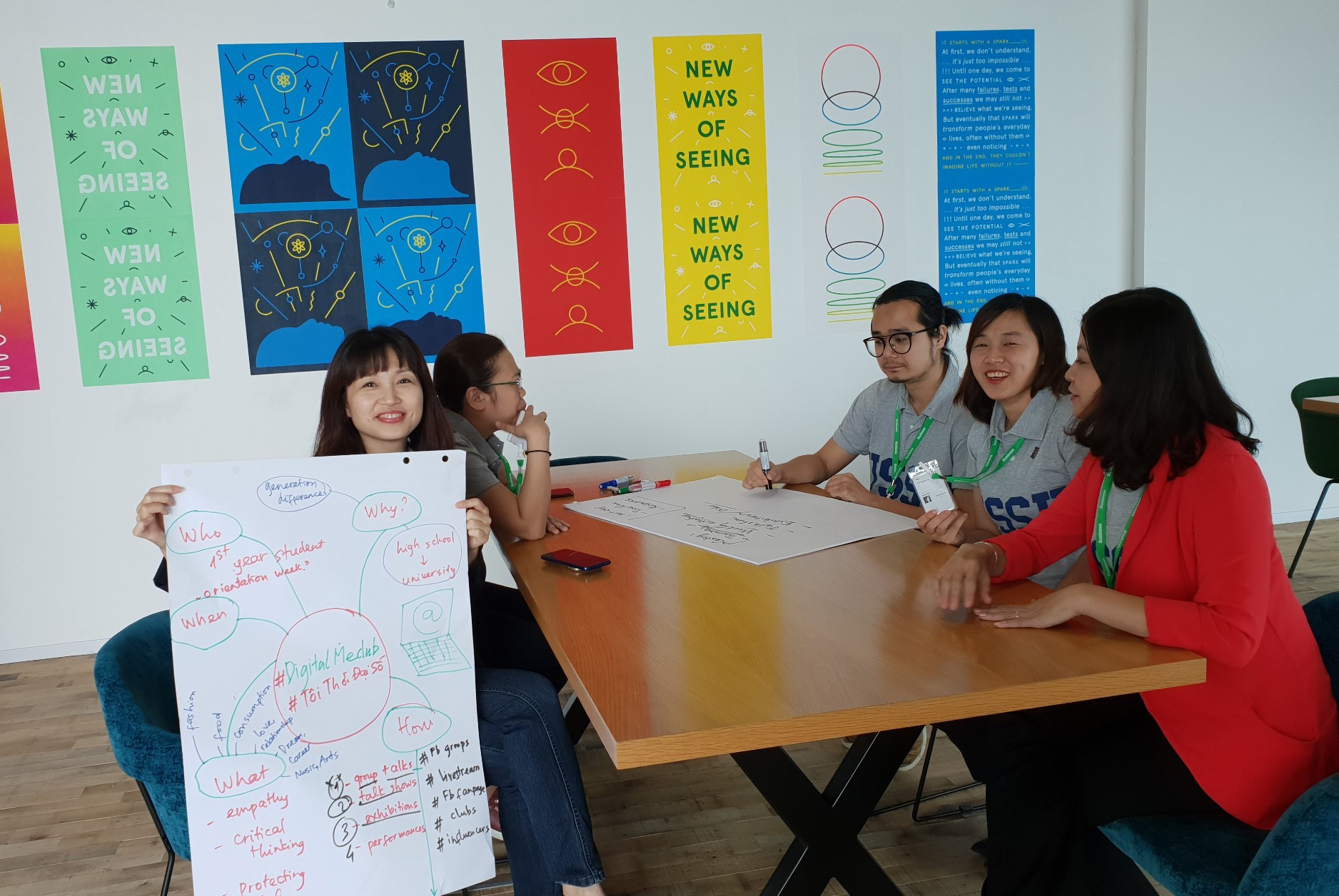 The 3rd group discusses about extra-curricular activities
The University's staff delegation discussed with FB's representatives and suggested 03 ideas on including Digital thinking in universities' programs. First is developing an entire new subject in Digital thinking at the University. Second is integrating Digital thinking into existing subjects taught by the University's units. Third is spreading knowledge of Digital thinking through social and extra-curricular activities of the Youth Union and Student Association and eventually establishing a relevant student's club.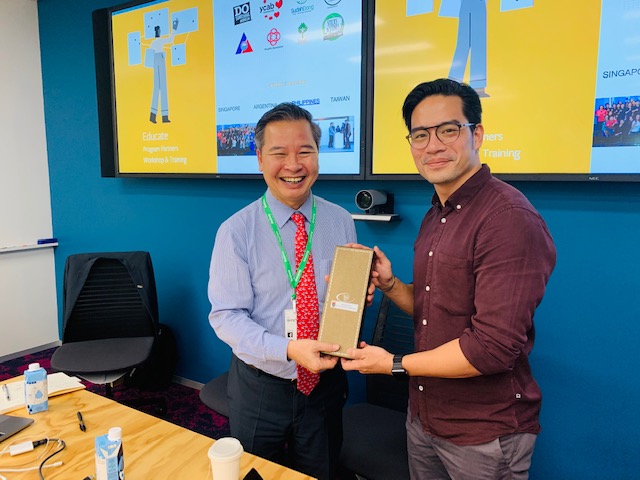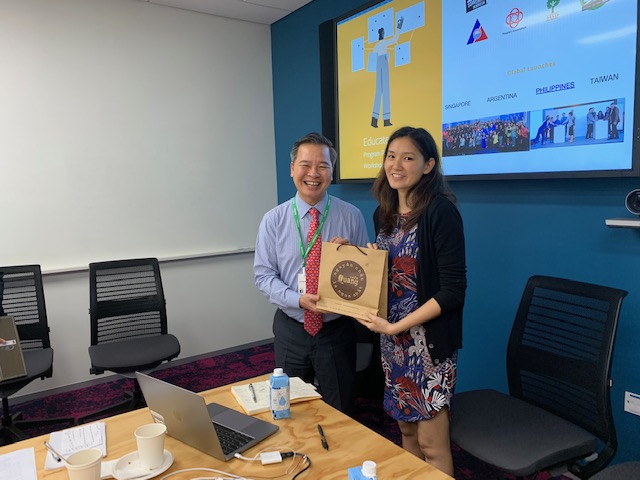 Prof Pham Quang Minh presents tokens to the members of Facebook Singapore
If the suggestions by USSH are realized, its students will be able to gain the basic and necessary knowledge allowing them to become assured and responsible digital citizens in the global era; opening up new fields of cooperation between USSH and the world's leading company in social media services in training, research and community development affairs.