https://www.ussh.vnu.edu.vn/en/news/activities/free-english-language-communication-program-for-students-continued-18432.html

On February 18th, 2019, USSH's Student Association and the Center for Academic Support and Advising (CASA) launched the 7th Course with 04 classes of the free English language communication program taught by foreign volunteers for students of the University.
The free English communication language courses are held according to the agreement signed between University of Social Sciences and Humanities and the Center for Sustainable Development Studies (CSDS) at the beginning of 2018. Up to now, under the guidance of CASA and the University's Student Association, the program has held 07 courses, 28 classes, with the participation of 16 foreign volunteers and over 600 USSH's students.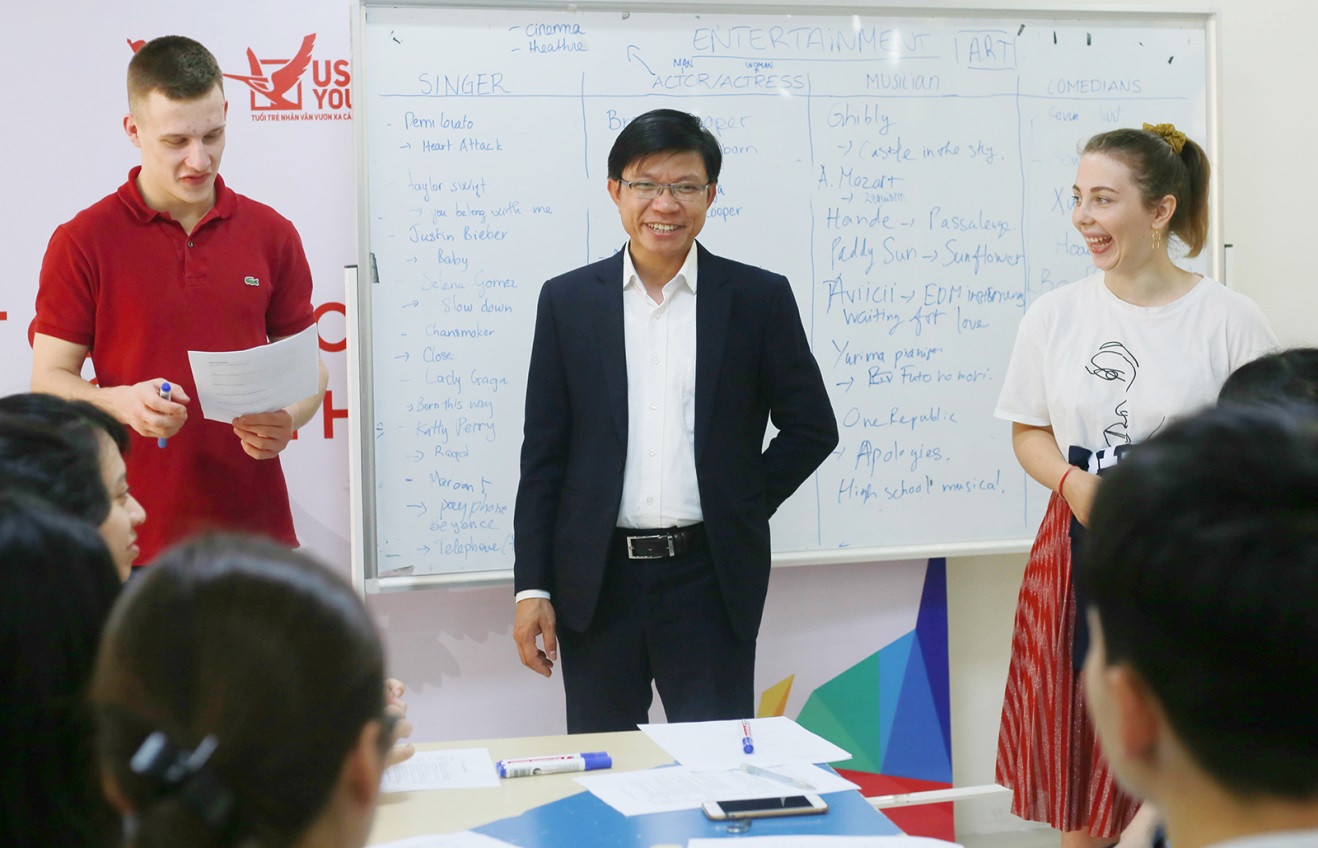 The first course in 2019 lasts from February 18th-April 25th and taught by two volunteers coming from France and Denmark. The course is split into 4 classes (2 basic and 2 advanced classes), with each class divided into 2 sessions/week at Room 103, Block E. Students participating in these classes have the opportunity to practice in a 100% English environment with Vietnamese and foreign volunteers.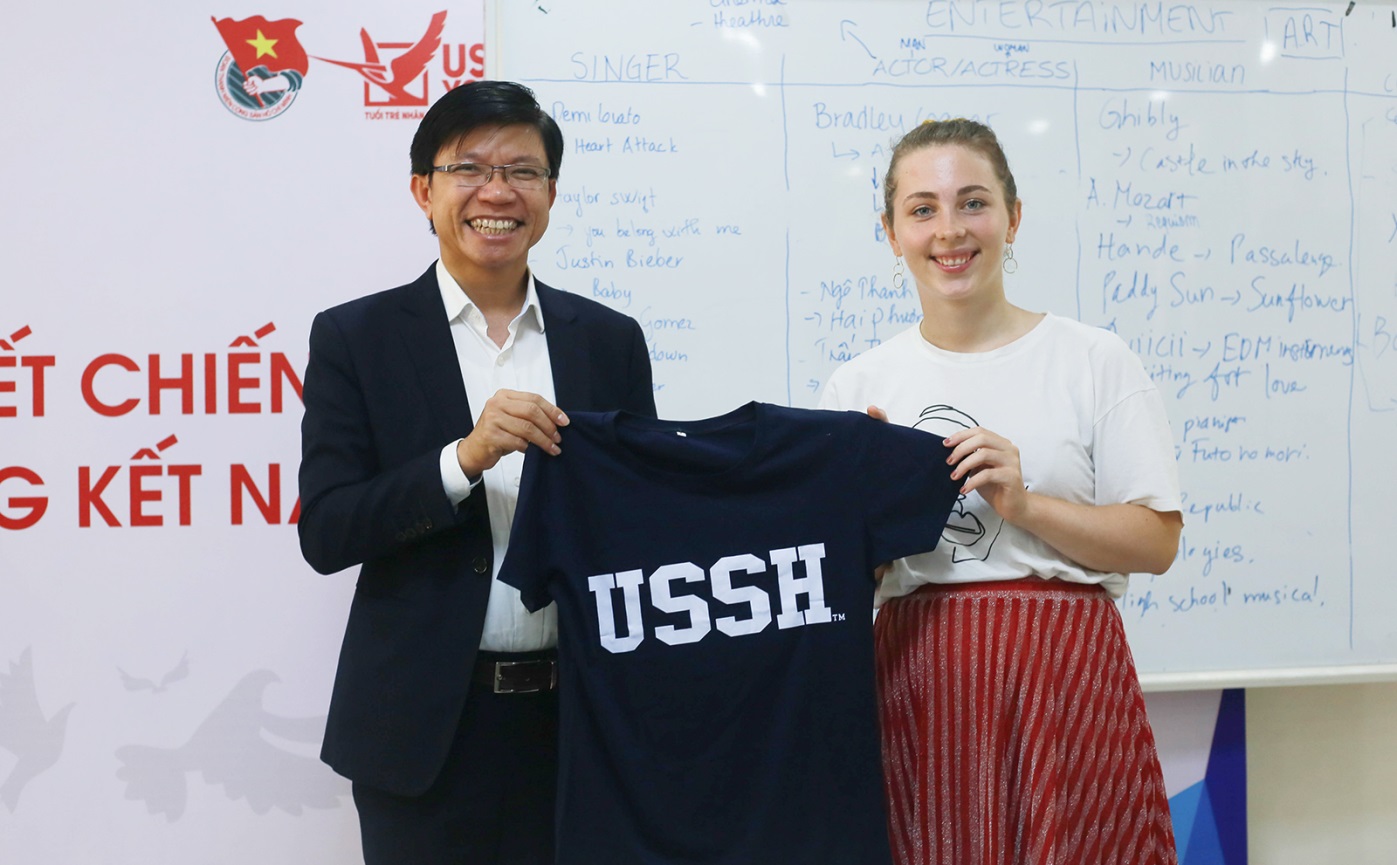 English is a language most widely used in the world, the effective use of which is an important skill that students need to better study and do research at university and be successful in their future career in today's internationalized context. However, for most of the Vietnamese students it is not easy to find the opportunity to practice English communication, especially with people coming from English-speaking countries. Therefore, these free English communication classes are a great service to the students, who up to now have been attending in great numbers.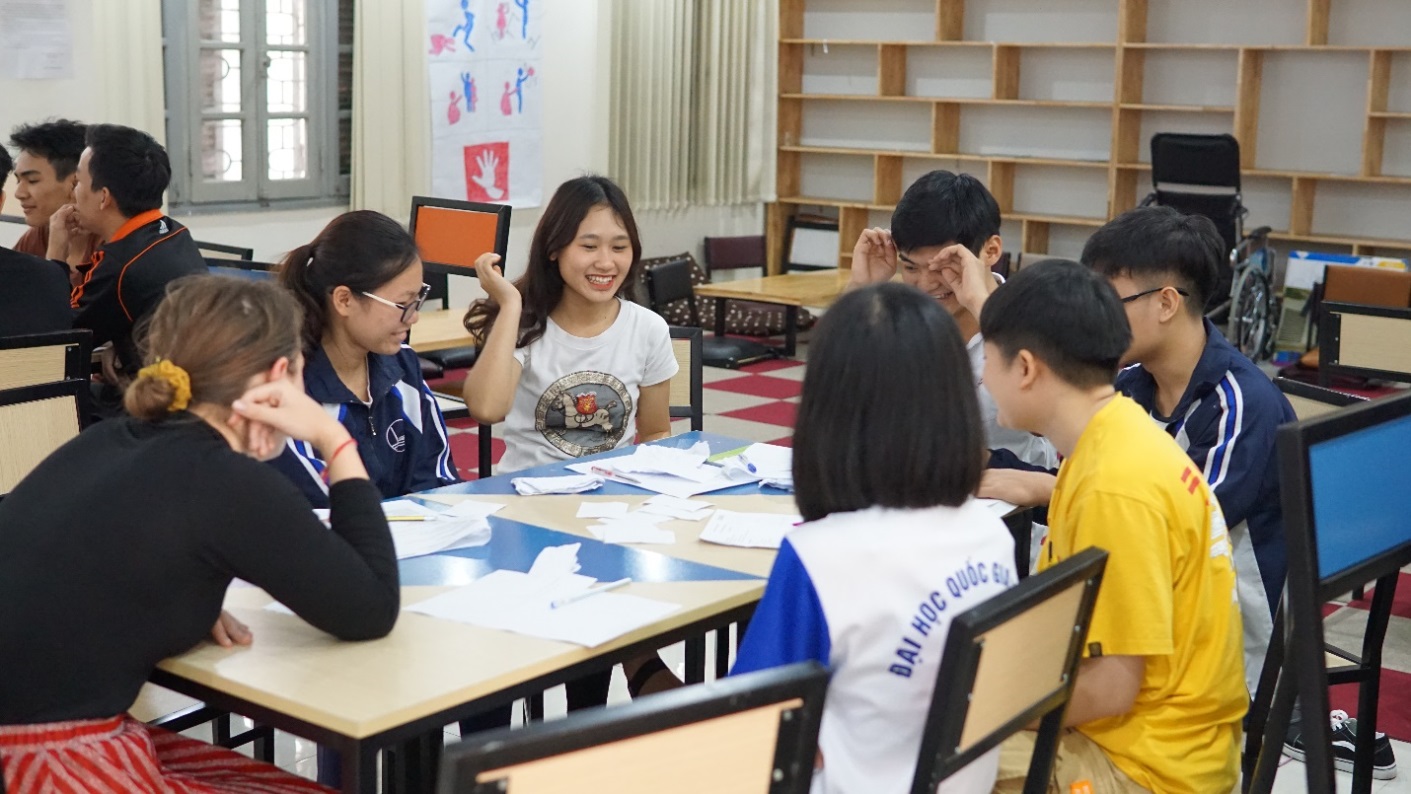 Apart from improving their English communication capability, USSH's students will be able to upgrade their soft skills (team work, communication, public speaking skills). It is also hoped they will gain beneficial experiences and knowledge by studying at the classes, thereby transforming themselves into confident, dynamic and integrated personalities.