https://www.ussh.vnu.edu.vn/en/news/activities/meeting-with-the-delegation-from-the-china-scholarship-council-17948.html
At the meeting, Prof. Dr Pham Quang Minh welcomed the CSC's delegation to USSH. As one of the crucial members of VNU Hanoi, USSH is pursuing the strategy of internationalization through increasing international publications and extending international relations. The University annually receives around 500 Chinese students to study and do internship. Especially, the University is responsible for training Chinese students under the Agreement signed between two countries. Two of its main units specializing in Chinese studies are Division of Chinese studies (Faculty of Oriental Studies) and Center for Chinese Studies.
The Rector also said, since the visit by Chinese Prime Minister Li Keqiang to USSH in 2013, each year the University receives 10 scholarships from the Chinese government, helping to training its human resources.
In response, Dr. Zhang Ninh expressed his thanks for being warmly welcomed by USSH. He said the China Scholarship Council (CSC) would like to know more about USSH's cooperation with its Chinese partners, and also like to improve student exchanges between the two countries. On behalf of the China's universities, he acclaimed the spirit of learning and training of the Vietnamese students. On their part, the Chinese students had good impressions of USSH's lecturers, staff, accommodation and hospitality.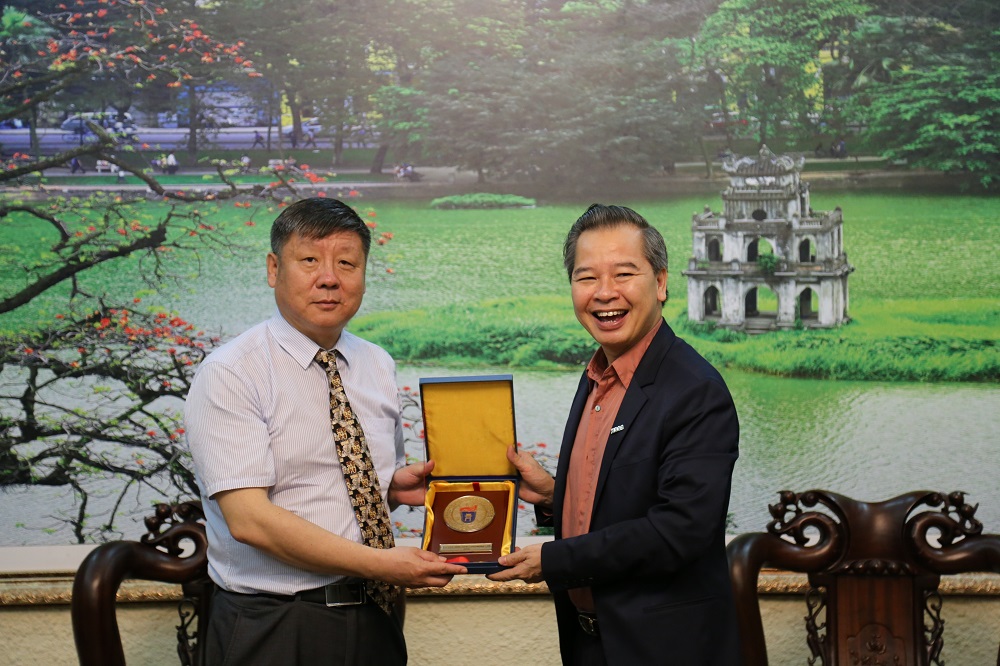 After the meeting, Dr. Zhang Ninh had a short meeting with the students of USSH.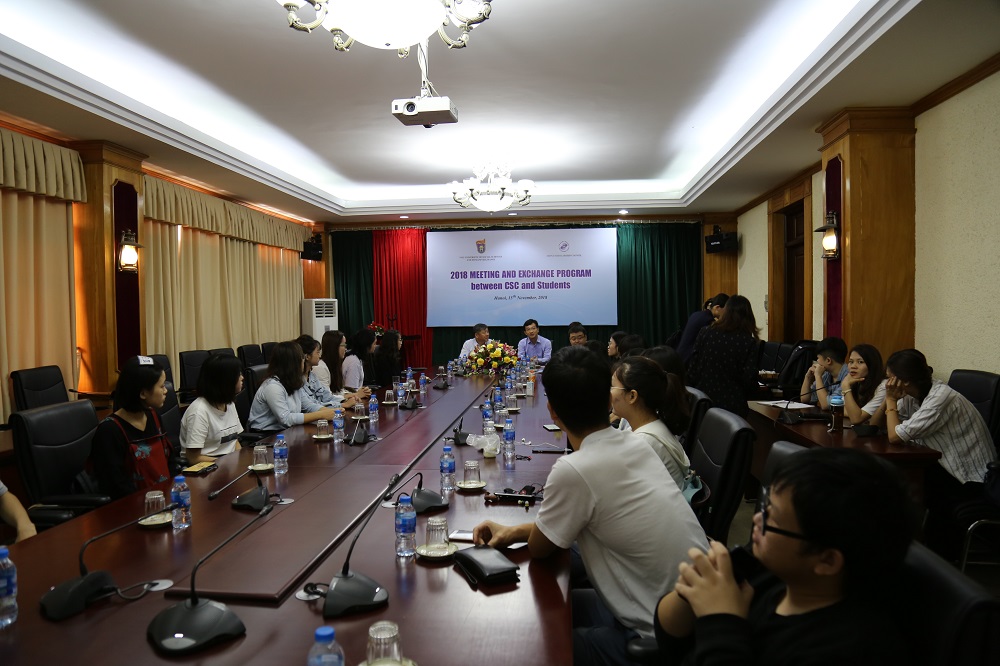 Established in 1996, the China Scholarship Council is a non-profit organization under China's Ministry of Education, providing financial support for Chinese studying abroad as well as overseas citizens studying in China. Through their full scholarships, CSC promote talent exchanges between China and other countries.