https://www.ussh.vnu.edu.vn/en/news/characters-events/surveys-and-interviews-in-researching-social-sciences-and-humanities-17708.html
The young researchers listened to 3 speakers: Assoc. Prof. Dr Nguyen Tuan Anh (Vice Dean of Faculty of Sociology, USSH), Prof. Norifumi Namatame (Tohoku Fukushi University, Japan) and Prof. Michael DiGregorio.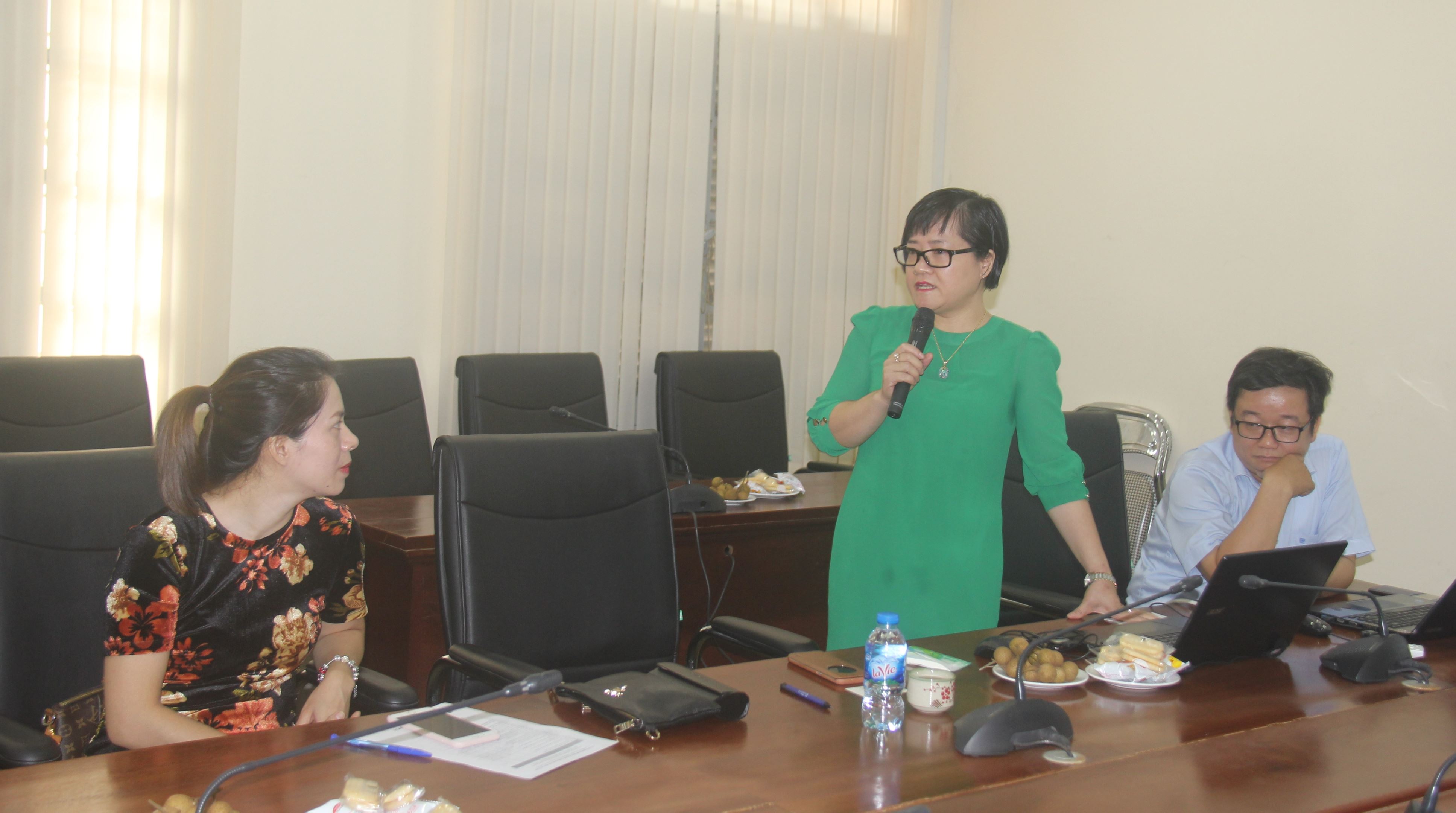 Assoc. Prof. Dr Tran Thi Minh Hoa (USSH's Vice Rector) speaks at the workshop
First, Assoc. Prof. Dr Nguyen Tuan Anh illustrated the general process of doing research and methods; the role of data and data analysis in research.
He said science and scientific research have to be regarded as a form of truth backed by evidence. Therefore, to be commenced a study has to be supported by data. There are many ways of collecting and analyzing data but in general the following are important: reading materials, observing, and making interviews and surveys.
To begin with, researchers have to define a clear topic and question. "By recognizing the gap between what we know and what we want to know in the future, we can identify a social issue and then build a research topic", said the speaker.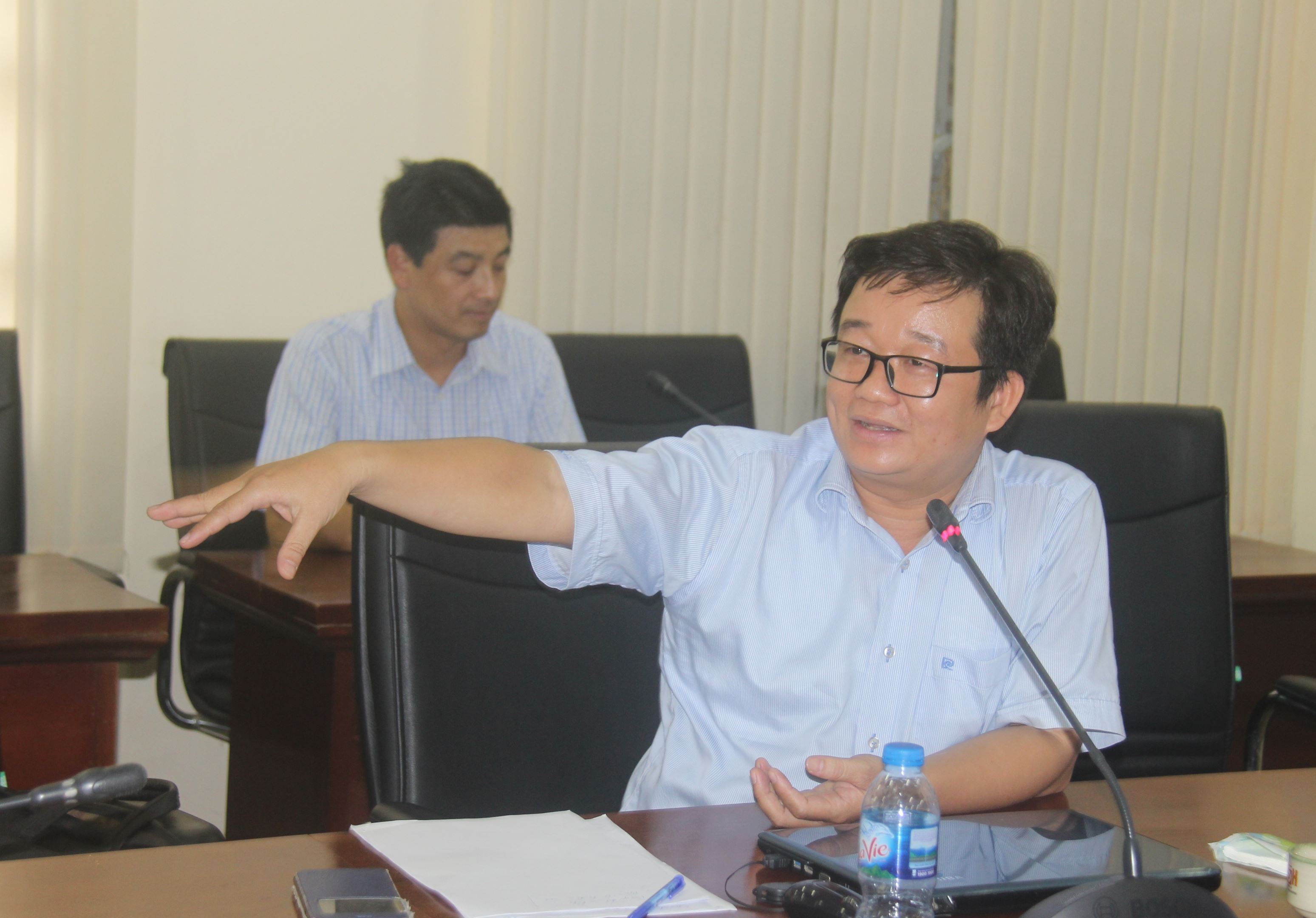 Assoc. Prof. Dr Nguyen Tuan Anh
Next, the researchers have to review the existing literature to know what has been studied in their field and find new issues without embarking on the treaded paths. Then, they define research questions and hypotheses; design specific contents and implement the actual plan. They need to combine different qualitative and quantitative methods, most common and basic among which are in-depth interviews and surveys.
With regard to in-depth interviews, Assoc. Prof. Dr Nguyen Tuan Anh said there are two viewpoints. One argues an interview is a process of collecting data needed by the researcher and given by the interviewee. The other says data are not readily available from the interviewee but arise in the process of direct discussion and interaction between the two. Data are created during the interview. Sometimes, the author's in-depth thinking can generate new pathways and create more valuable information than expected.
In-depth interviews are both structured and flexible. To create such an interview, the researcher has to identify a series of dimensions of the topic in order to raise proper questions. Moreover, for the interview to be effective and able to generate diverse data, make the conversation as natural as possible.
The speaker also mentioned the needed skills for a successful interview such as how to pose logical questions, how to create a reliable relationship with the interviewee, how to maintain neutrality in making questions, and how to cite and use the data generated through the interview.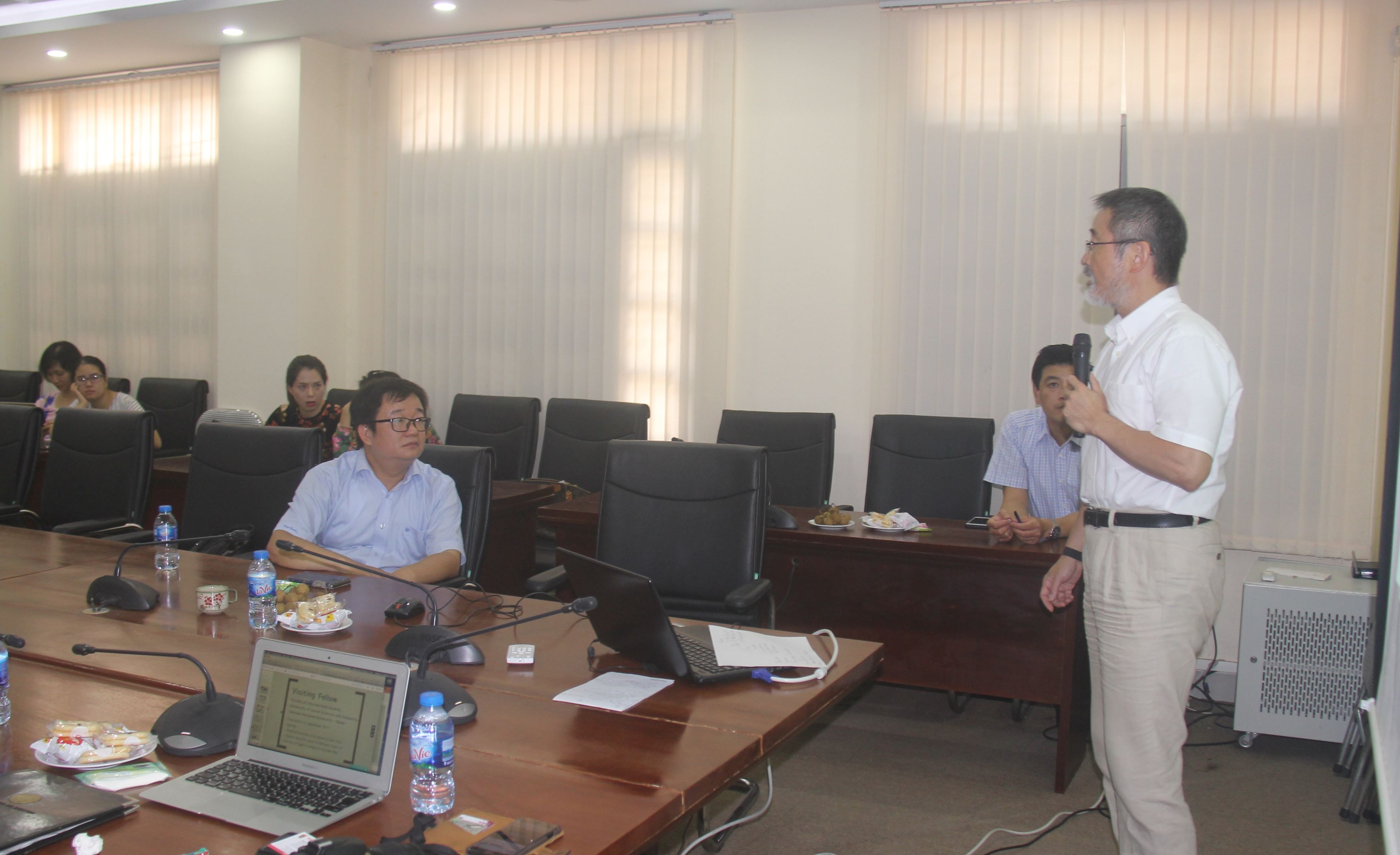 Prof. Norifumi Namatame
Stating the important role of creating surveys in Sociology in particular and social sciences and humanities in general, the speaker talked about the requirements of a questionnaire that can help collect data compatible with the research topic. It is necessary to know to how to make open/closed questions, choose a random sample for a specific target group, and computerize a questionnaire based on which to see the correlation and causation among the variables.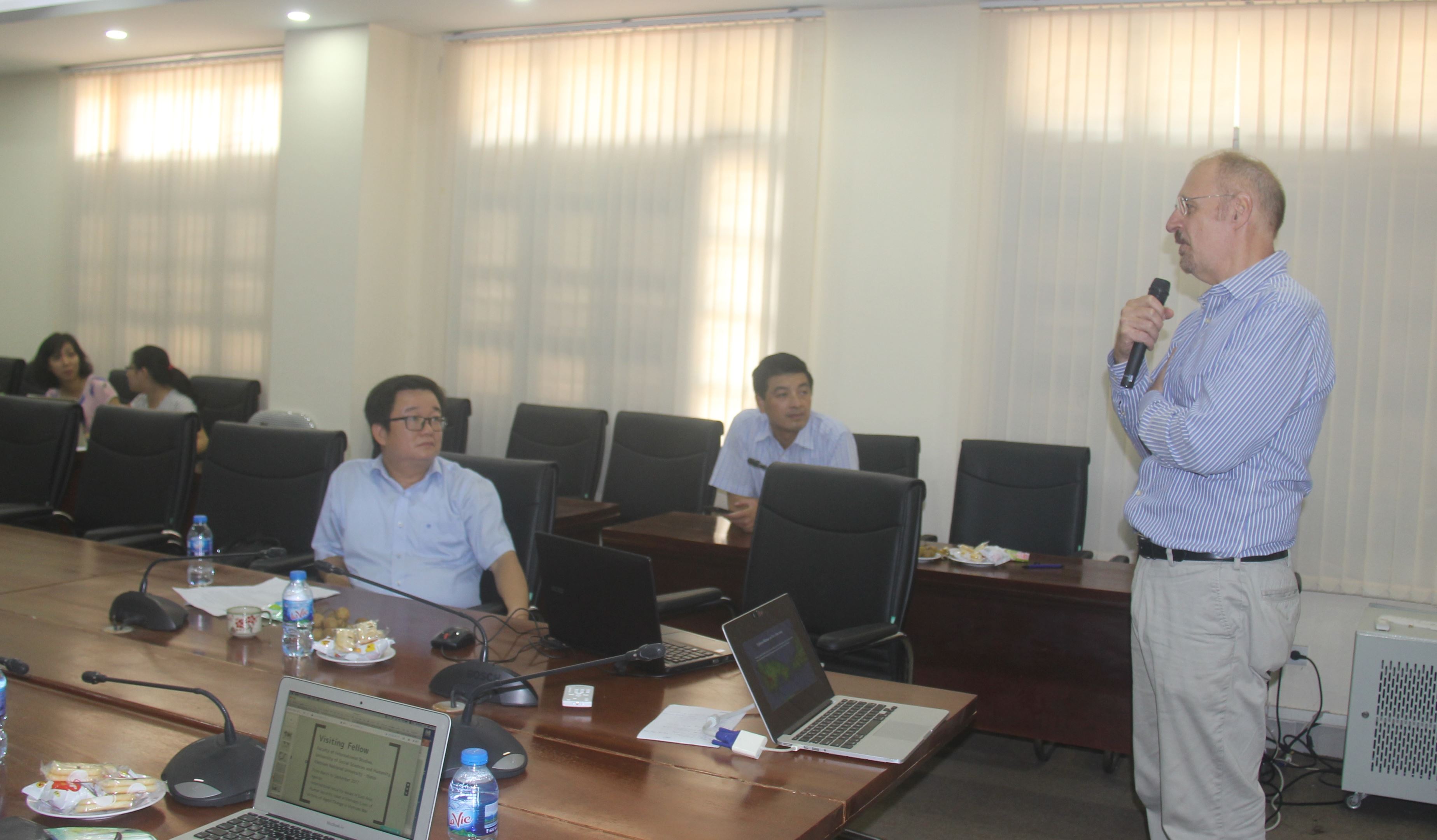 Prof. Michael DiGregorio
Next, Prof. Norifumi Namatame and Prof. Michael DiGregorio talked about the reality of applying in-depth interviews and surveys in two specific research projects in Vietnam. One was about the influence of floods on the livelihood of farmers in some Vietnam's rural areas; the other was about the socio-economic impact of Agent Orange on its victims in some local areas during wartime.