https://www.ussh.vnu.edu.vn/en/news/activities/international-workshop-on-sharing-experiences-in-economic-ecological-and-social-transformation-between-vietnam-and-germany-18882.html
Speaking at the workshop, Prof.Dr Nguyen Van Kim (USSH's Vice Rector) remarked this event is within the framework of the 2019 joint project between Rosa Luxemburg Stiftung (RLS) and IPAM titled "A trans-disciplinary approach to social, ecological and economic transformation and policy awareness in Vietnam". It also continued a recent workshop on social, ecological and economic transformation held in Can Tho in 2018. Prof.Dr Nguyen Van Kim hoped the joint project between IPAM and RLS on social, ecological and economic transformation not only spreads the understanding of this aspect but also makes it a system of values and criteria in policy making and mobilization in particular and sustainable development in Vietnam in general.
The workshop received 11 papers providing experiences of German and Vietnamese experts in social, ecological and economic transformation and sustainable development policy making; based on which to devise solutions for Vietnam. Two of which were by two German experts: Prof. Michael Brie (Senior expert at the Institute for Critical Social Analysis of RLS in Berlin) and Dr. Joachim Spangenberg (Research Coordinator and Vice President of the Sustainable Europe Research Institute, Germany). The Q&A part saw over 20 opinions exchanged between the experts as well as with policy-makers at local areas, creating a dynamic academic atmosphere. The participants at the workshop helped open up many new research topics.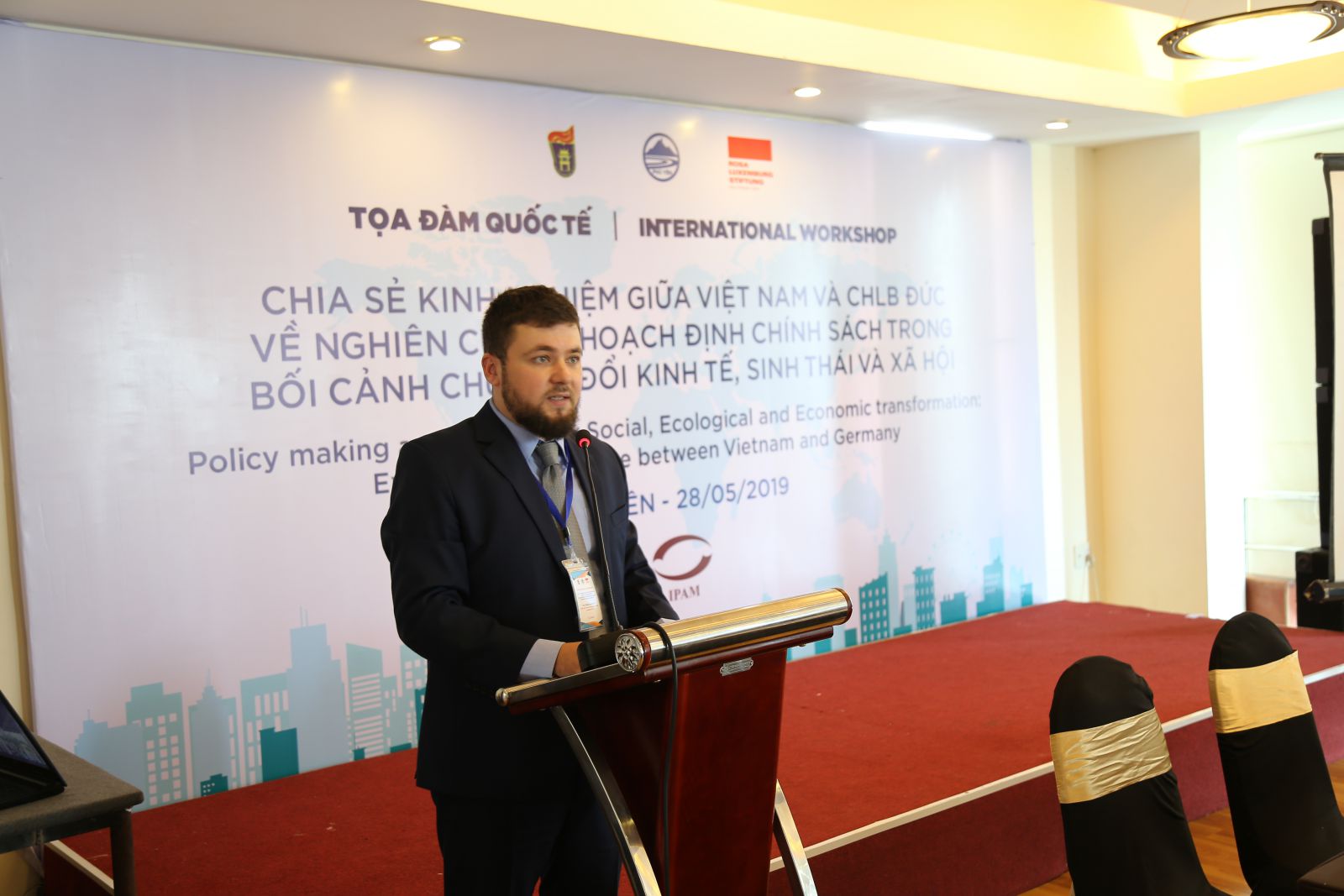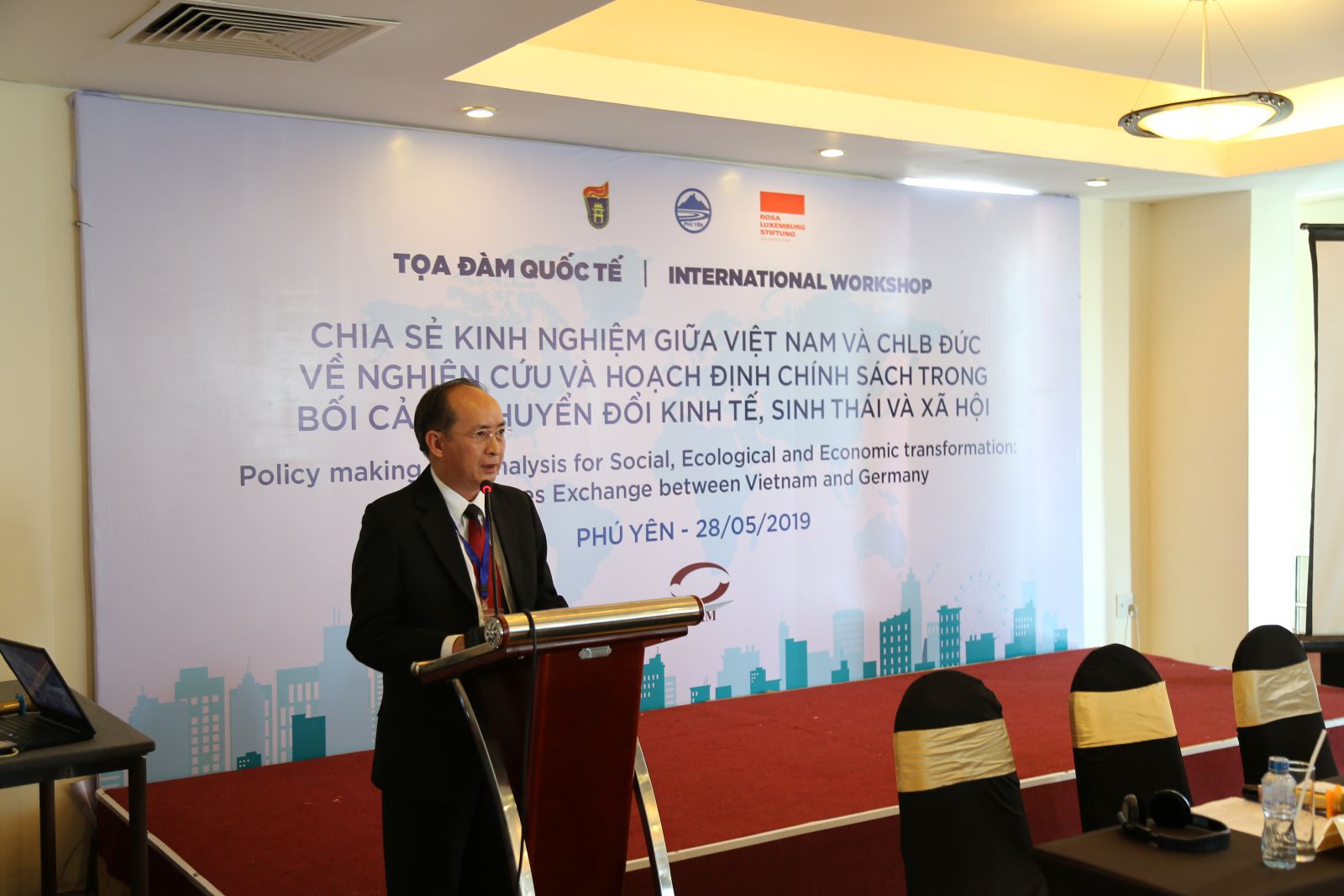 Chairing both sessions of the workshop, Mr. Phan Dinh Phung (Vice Chairman of Phu Yen Province People's Committee) expressed his appreciation for the contributions by the German and Vietnamese experts. He said for many decades, Vietnam and Germany have maintained good bilateral relations and cooperation and actively contributed to both countries' national development. This workshop was one of the activities marking this meaningful cooperation.
He also commented the experiences of the German experts in policy research and making in the context of social, ecological and economic transformations form the basis for Vietnam's government agencies and authorities to devise integrated solutions for realizing economic goals and ecological-social balance in Phu Yen Province, which is a land of historical-cultural significance and holds an important position in Vietnam's path of development.
At the end of the workshop, Mr. Philip Degenhart (Director of RLS Southeast Asia) expressed his expectation that IPAM and RLS SEA's cooperation will continue to prosper as shown through this workshop. The workshop not only has scientific and practical significance to the Vietnamese and German science communities, but also provides valuable evidence for the process of policy making in Vietnam.
Some pictures taken at the workshop: