https://www.ussh.vnu.edu.vn/en/news/activities/launch-of-the-country-report-2020-vietnam-as-an-ageing-society-20616.html
Compiled and published in the 4th quarter of 2020, - the Country Report 2020: Vietnam as An Ageing Society - a product of the cooperation between Hanns Seidel Foundation (HSF) Vietnam, the Justus-Liebig University of Gießen (JLU), and the University of Social Sciences and Humanities (USSH)/Vietnam National University (VNU) – was successfully launched on 15th April 2021 after some postponements due to the Covid-19 situation in Vietnam.
In 2020, HSF Vietnam supported the compilation and publication of a brief yet comprehensive review of Vietnam's demographic changes, namely the "Country Report – Vietnam as An Ageing Society". The 259-page bilingual report is the first publication within the framework of a joint research project between the USSH/VNU – and the Justus-Liebig University of Gießen (JLU) which sets to publish semi-annual reviews on different thematic issues which stay at the nexus of sustainable and equitable social development in Vietnam.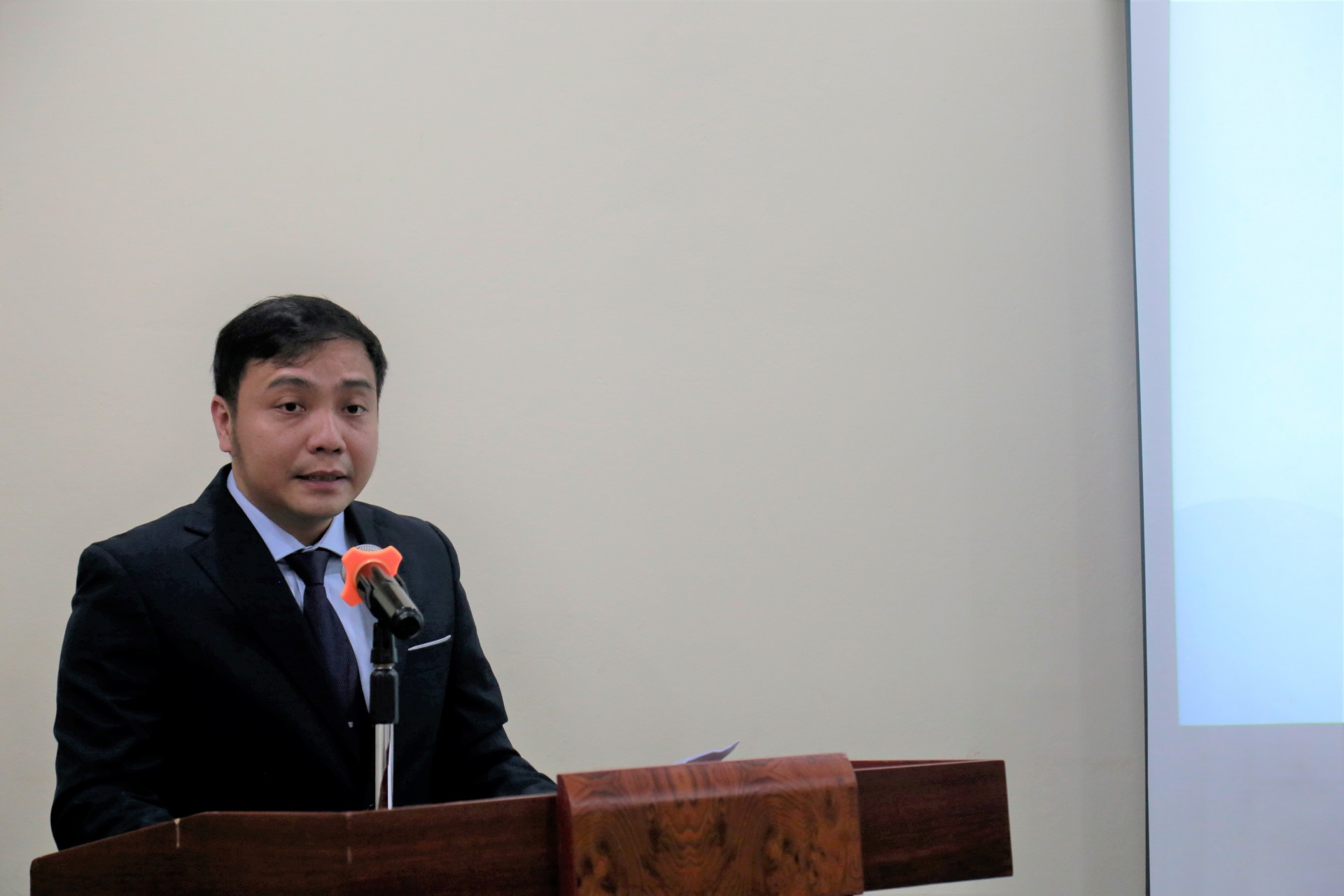 Assoc.Prof.Dr Dao Thanh Truong (USSH's Vice Rector) speaks at the opening ceremony
Mr. Michael Siegner - HSF Vietnam resident representative spoke at the launch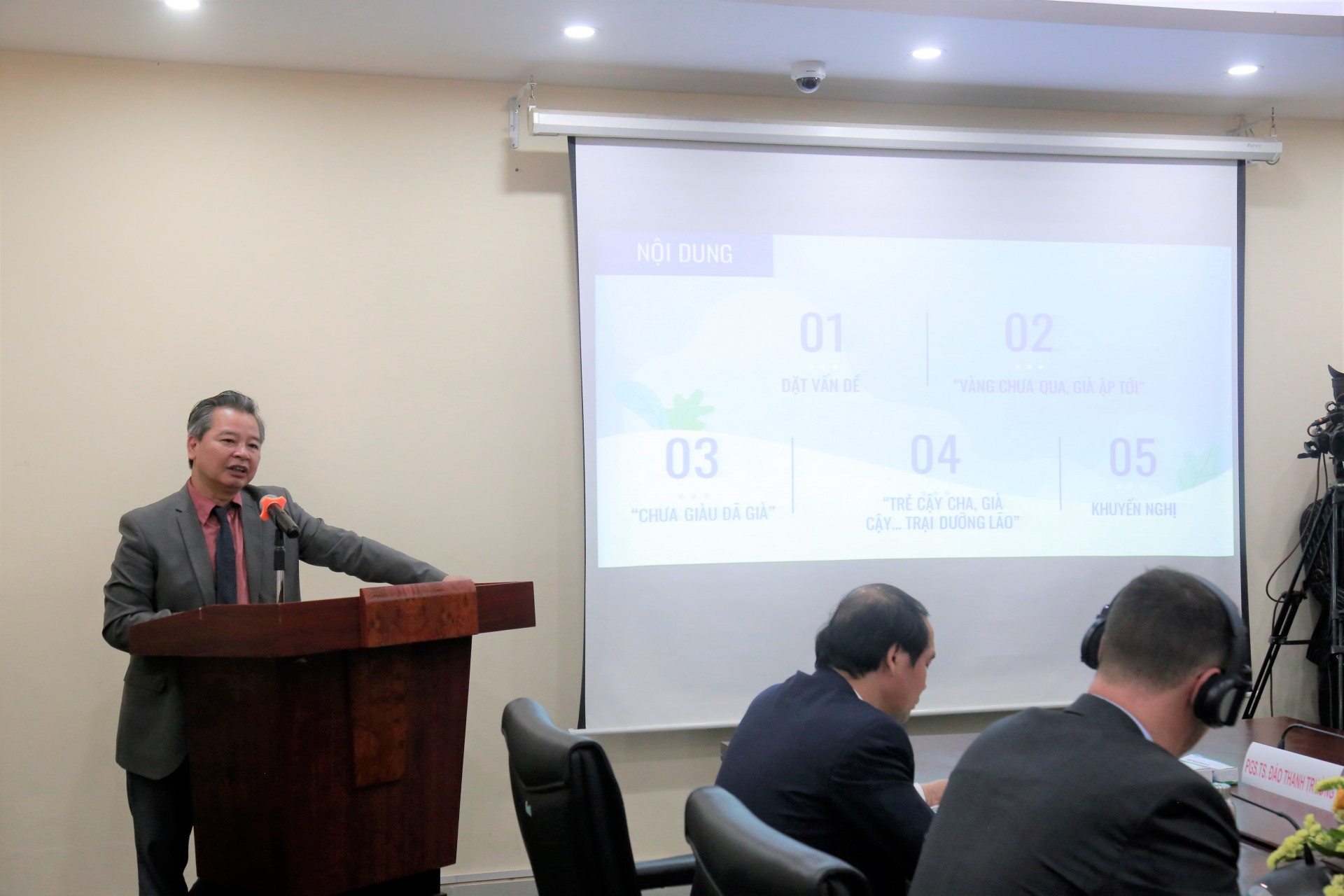 Prof.Dr Pham Quang Minh (Former Rector of USSH) summarized the results of the Country Report 2020: Vietnam as An Ageing Society
They also took part in a detailed discussion on various challenges facing Vietnam as an ageing society and proposed some solutions and recommendations for policy and research, for example those related to the participation of older people in labour market, health care and health insurance for older people, ageing society in the context of the Covid-19 pandemic, and gender gaps in terms of retirement ages and pension benefits. The launch was live-streamed on the Facebook Page of HSF (in English) and that of the USSH (in Vietnamese). In addition to more than 50 participants at the venue, nearly 6,000 people watched the launch online through the two channels during the event, showing a considerable interest in the topic, which was one of the ultimate goals of HSF Vietnam when organising this event: to raising public awareness of population ageing in Vietnam and to stimulate a broad debate around the topic.