https://www.ussh.vnu.edu.vn/en/news/activities/152-students-receive-bachelor-s-degrees-of-the-1st-phase-2019-18763.html
152 students receiving degrees of this phase major Journalism, Political Studies, Oriental Studies, Sino-Nom, Management Science, History, Archival Science, Linguistics, Travel and Tourism Management, International Studies, Public Relations, Psychology, Philosophy, Literature, Vietnamese Studies and Sociology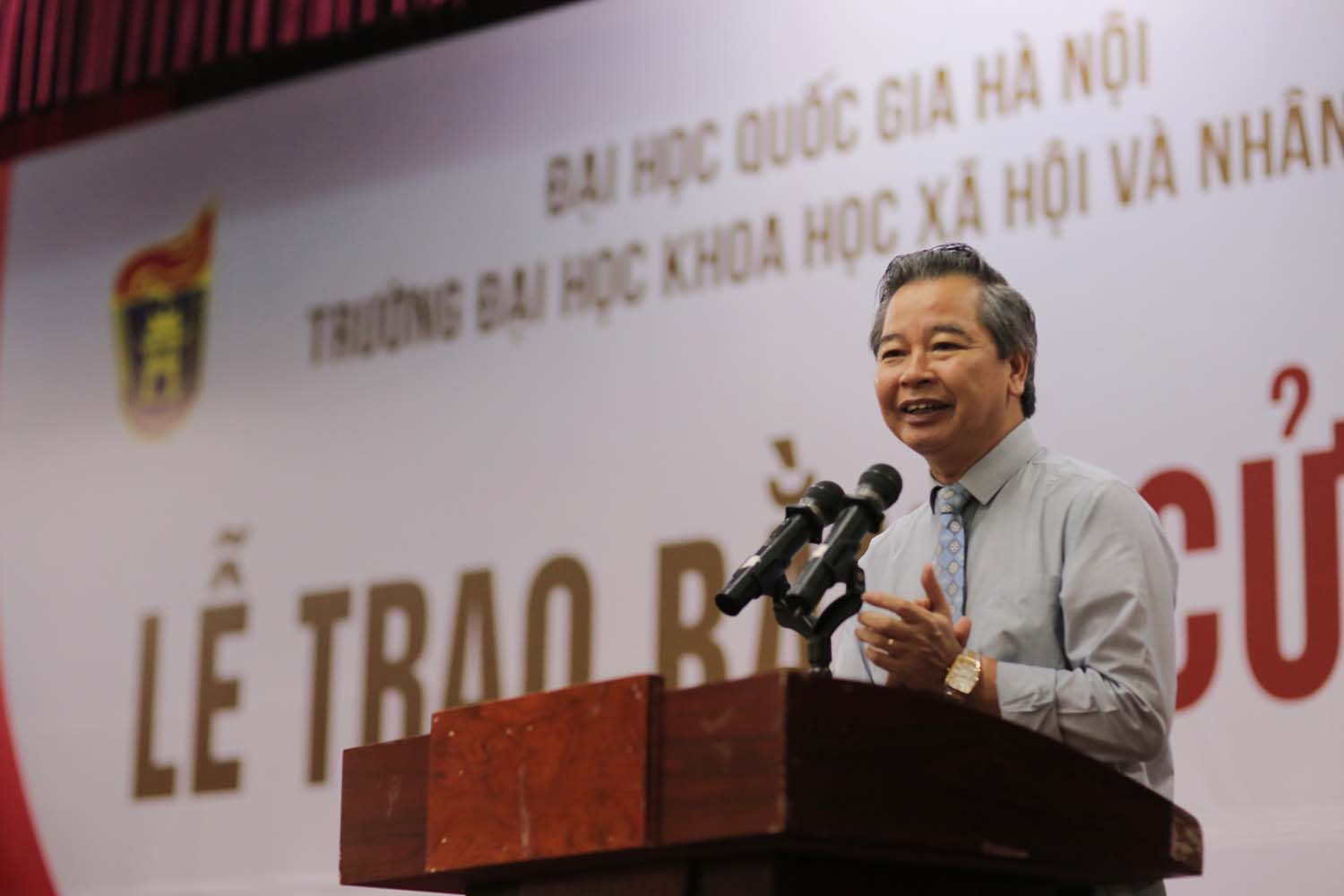 Prof.Dr Pham Quang Minh (USSH's Rector) remarked: The society is developing quickly; those having more knowledge, skills, speed and the ability to complete their objectives faster than others have more opportunities in their careers and lives. Students majoring social sciences and humanities have their own traits and areas of expertise, so they must promote their strengths to connect hearts and minds and help create positive social changes.
62 students with excellent academic performance receive certificates of merit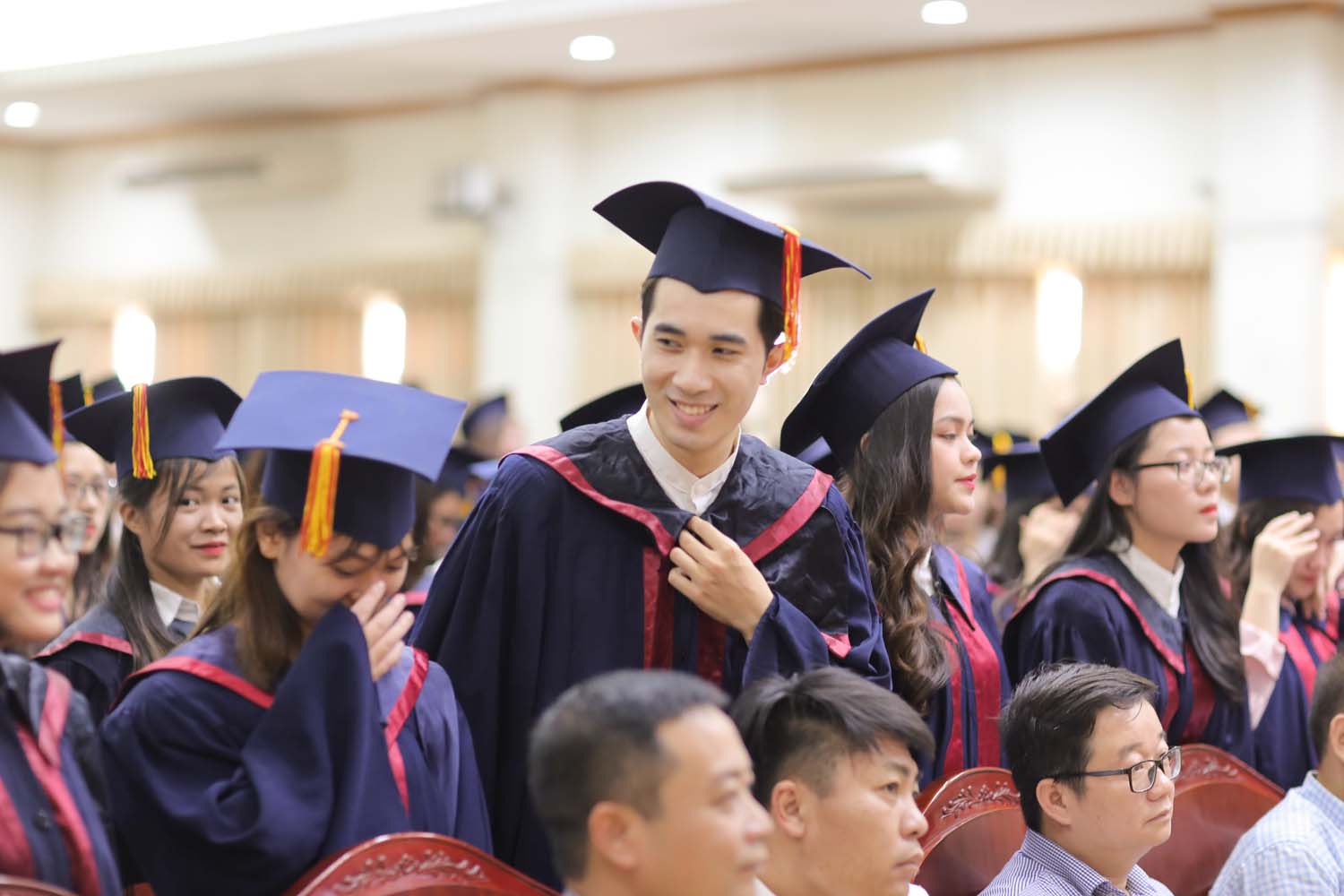 Of 152 new bachelors, 34 have Good academic performance and 05 Distinguished academic performance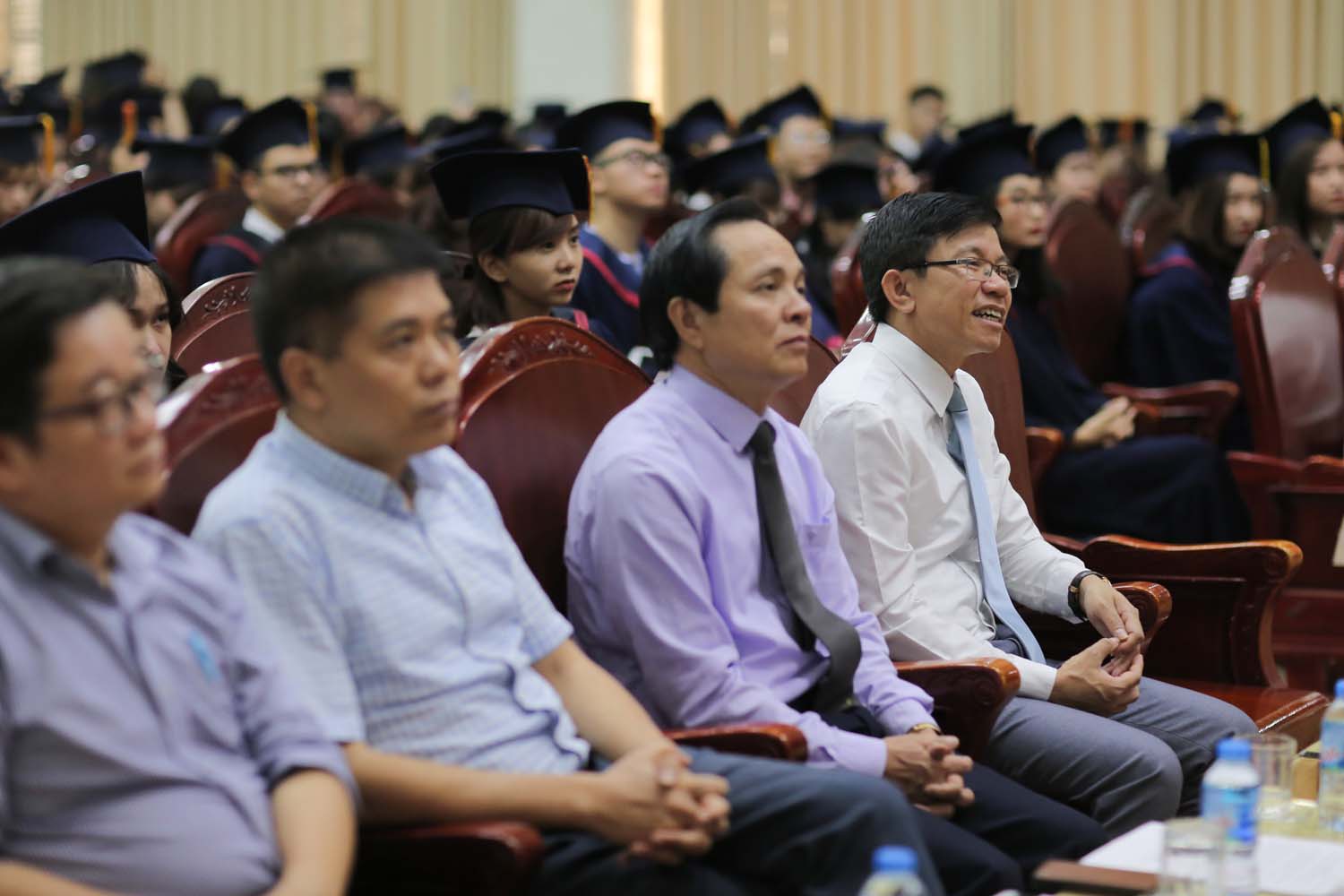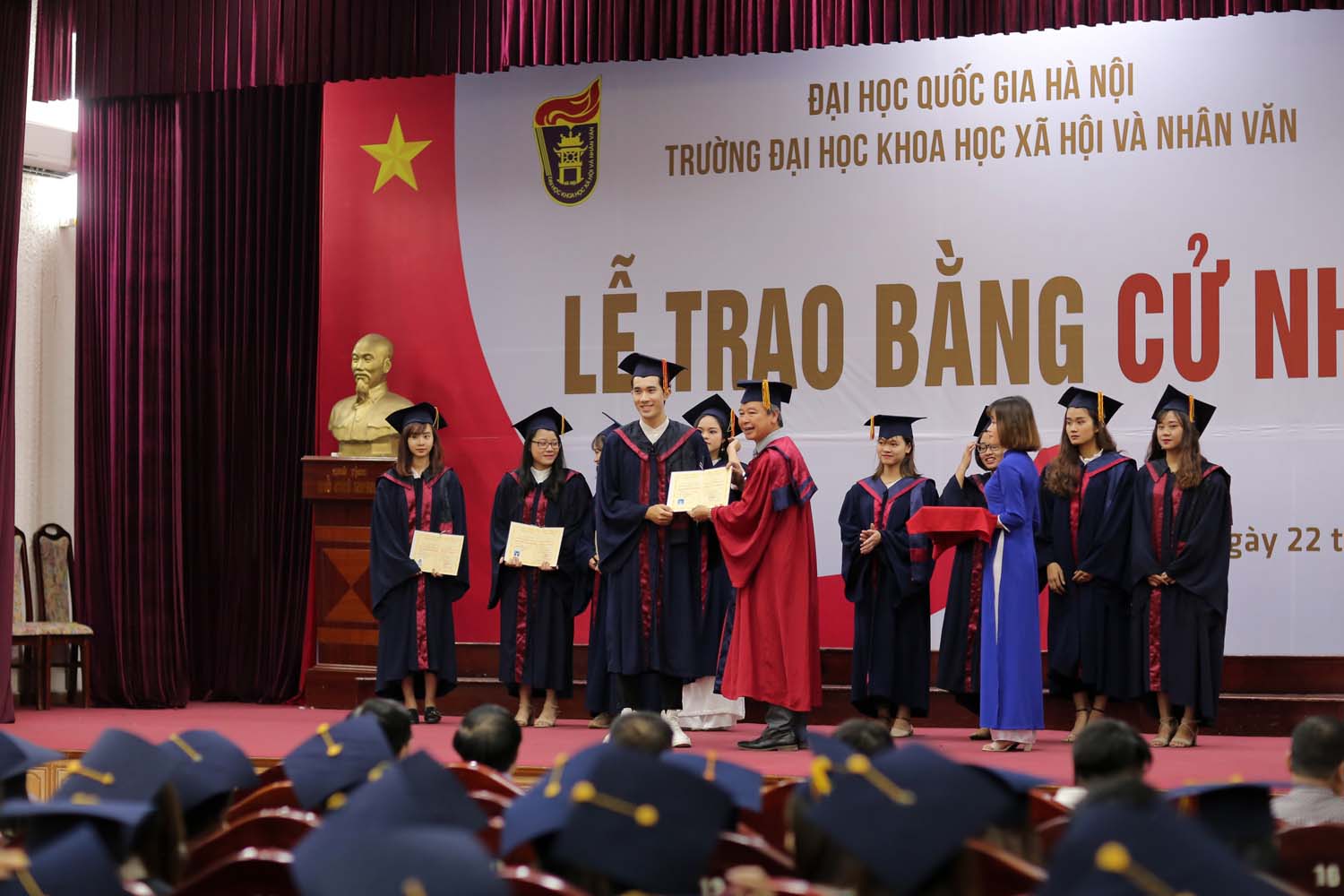 89/152 students graduate early by taking advantage of the credit-based training system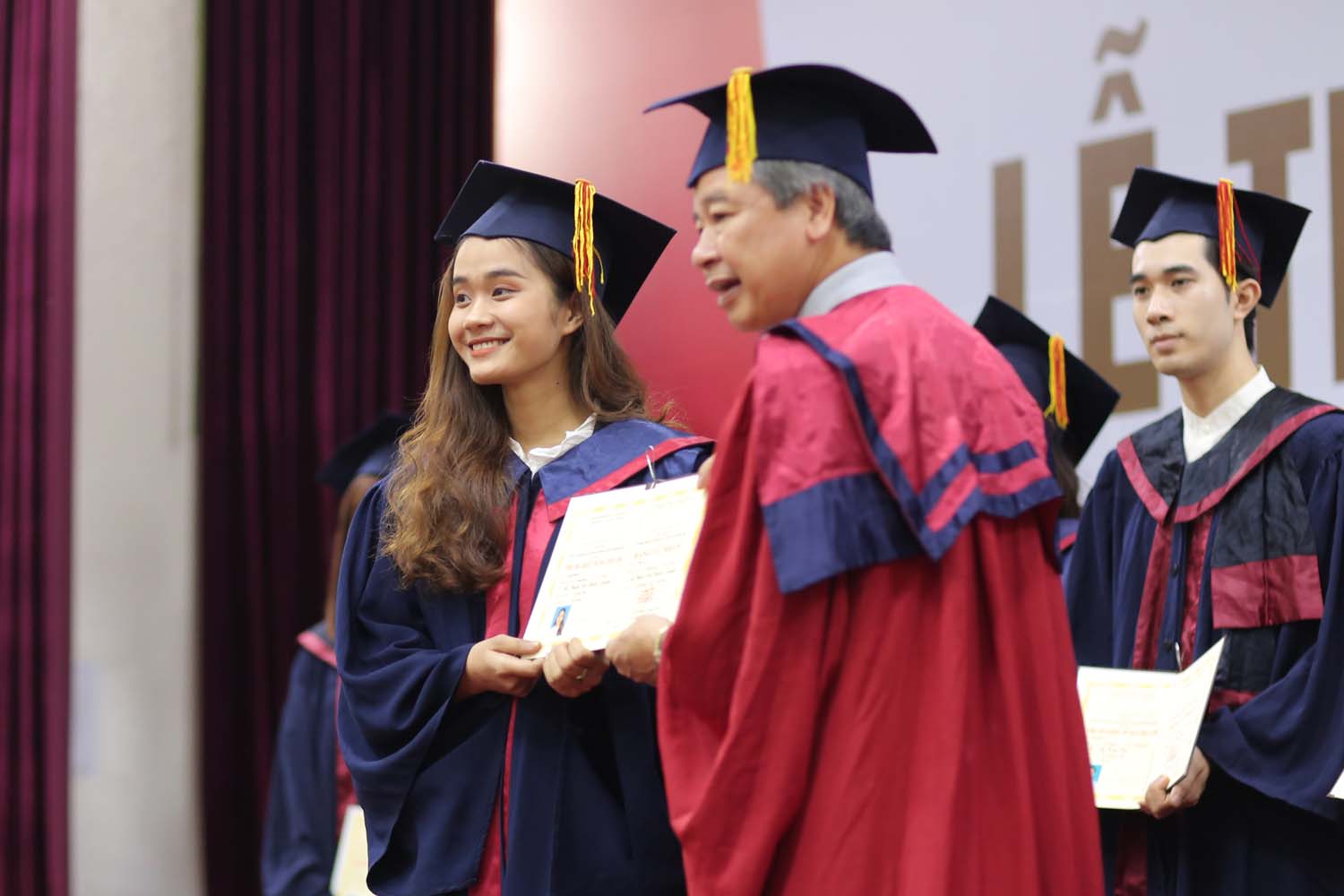 Of all early graduates, those majoring Vietnamese studies account for the most (26 students), followed by Social work (23), Journalism (9), Linguistics (09), Advanced Literature (07), Public Relations (06).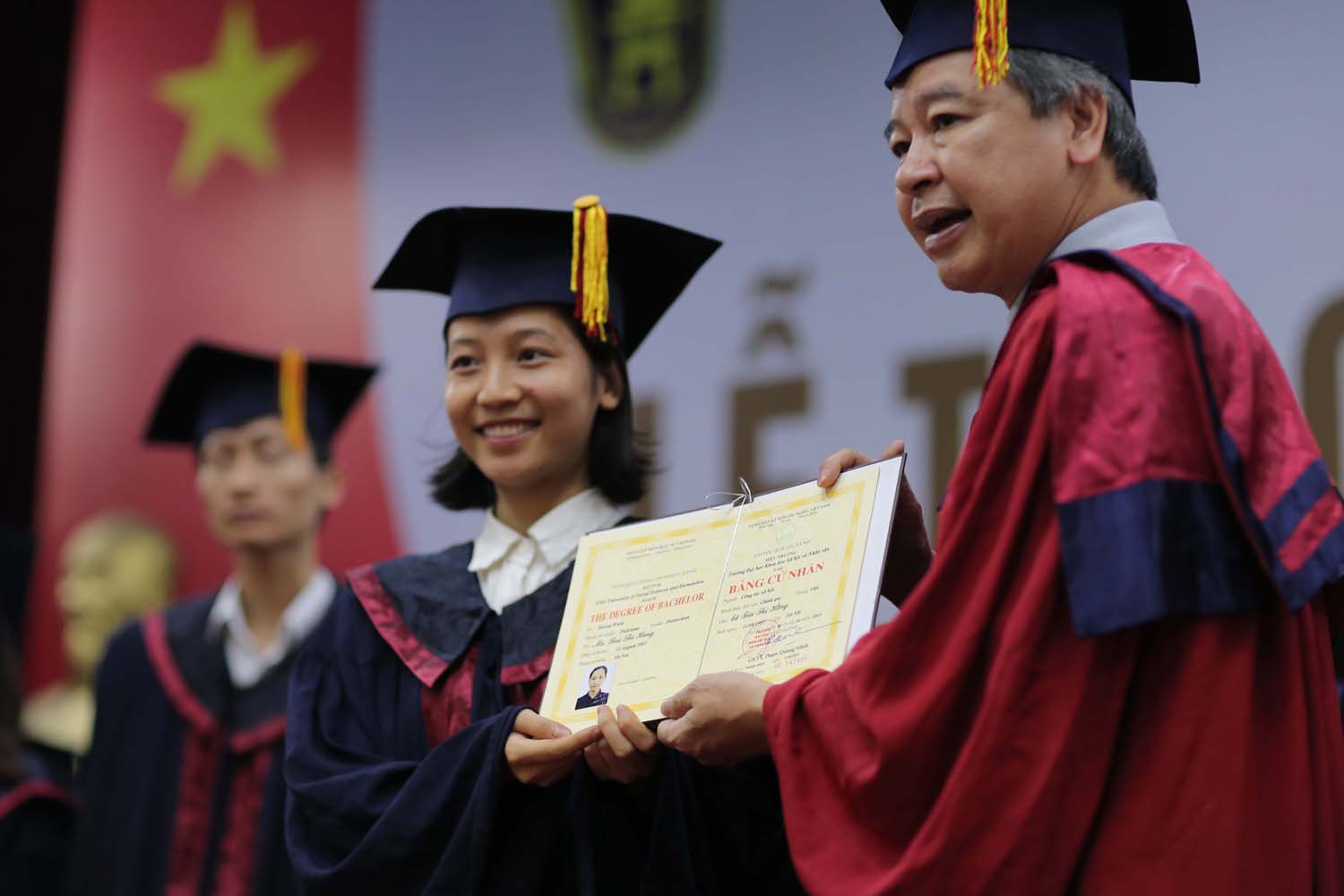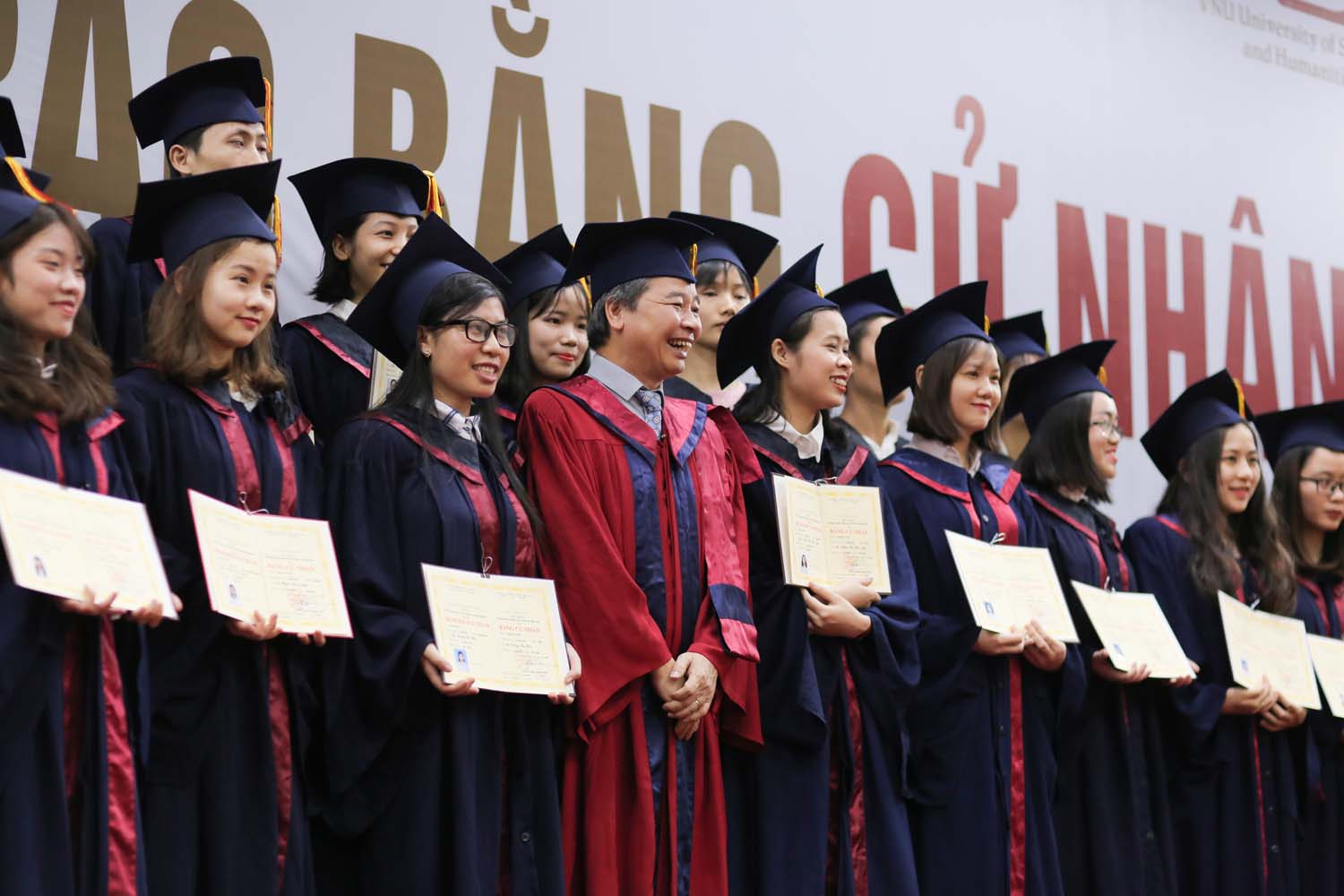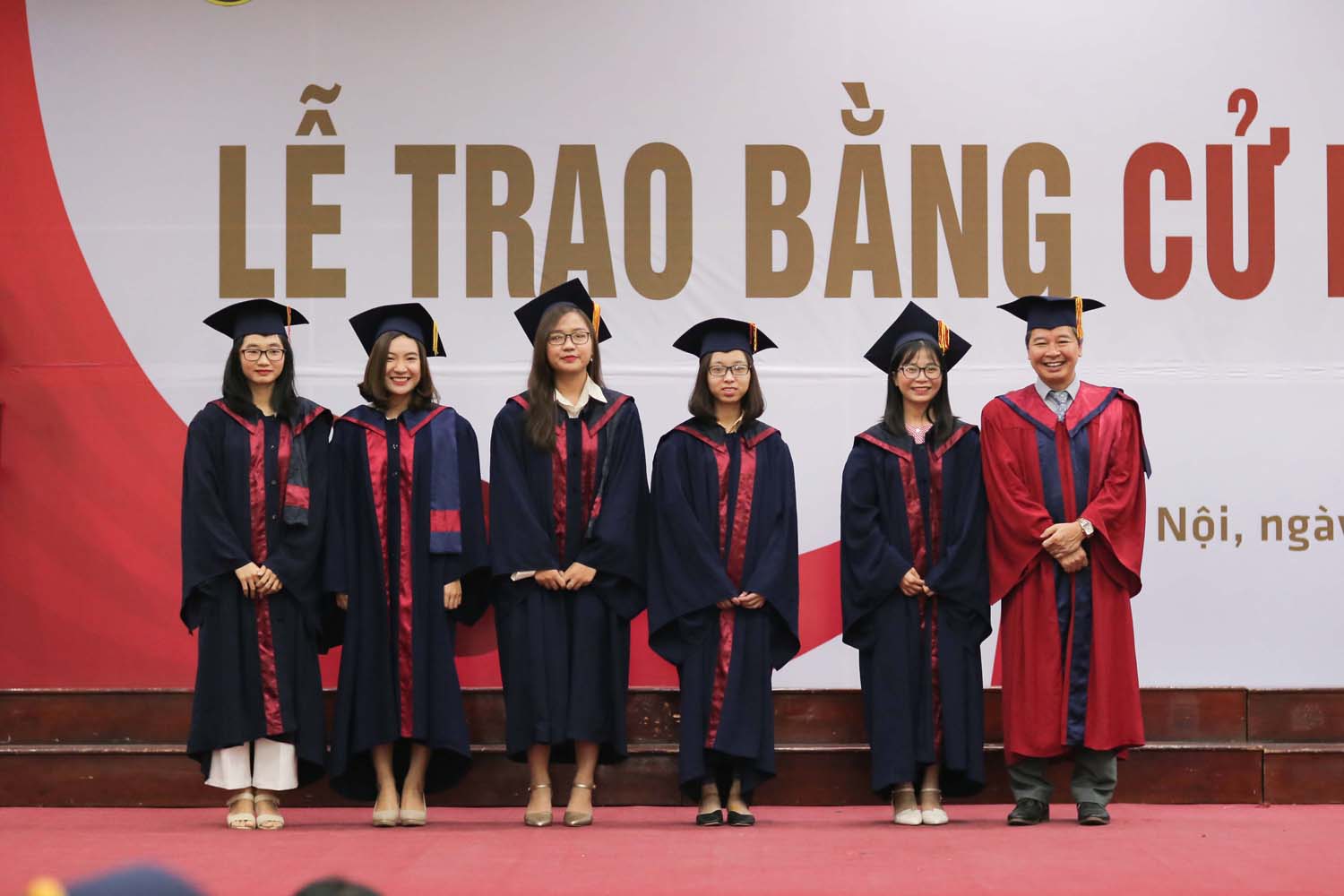 Representative of the graduates delivers her remarks to the teachers and university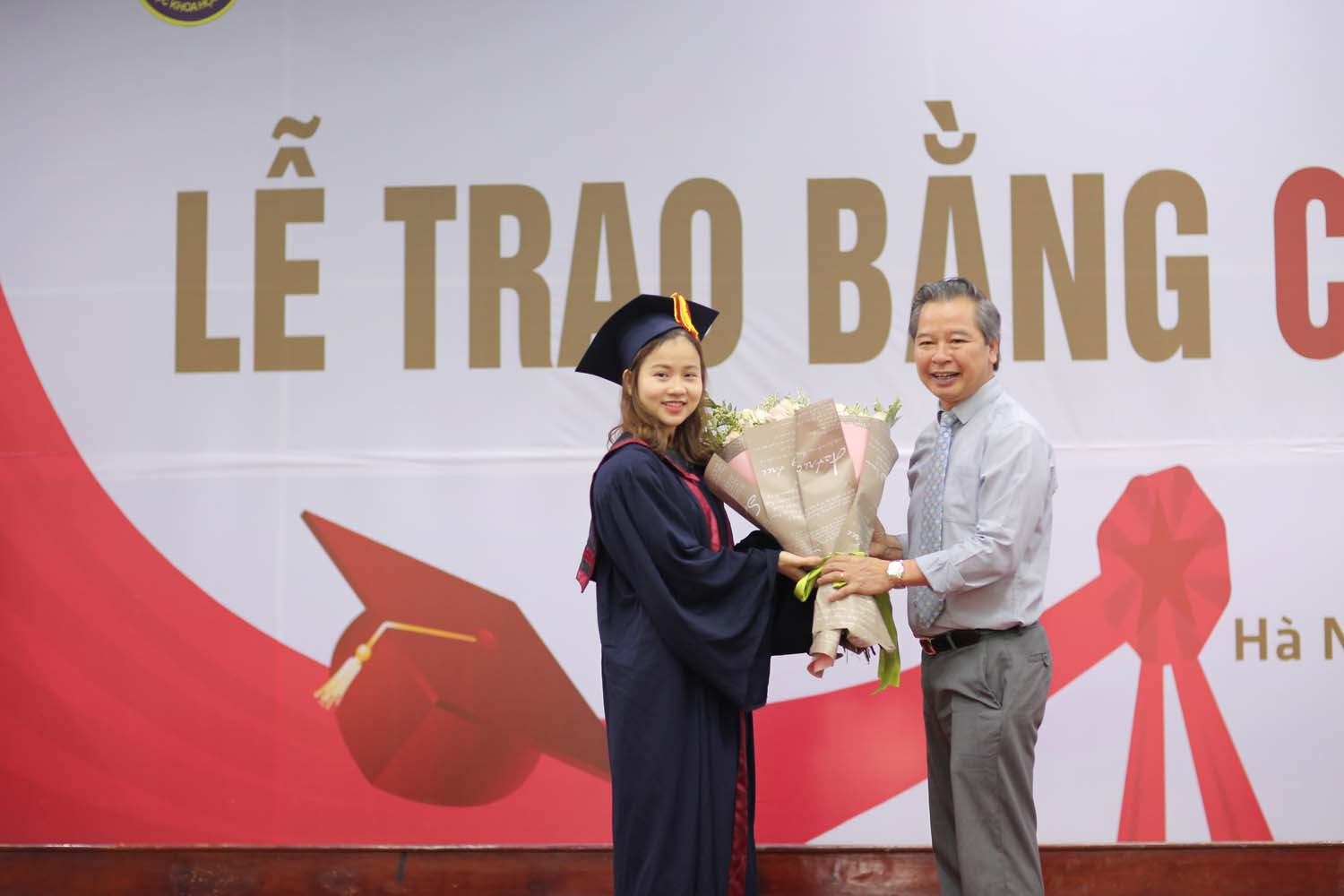 Prof.Dr Pham Quang Minh receives flowers from a new bachelor